White background
WFTB

gives you the option to change the background color of your family tree.
The white background is determined by default when editing a template.
If you want to keep it, you don't have to do anything.
If you have already made changes and wish to return to the white background, just click on the radio button "White background".
Try now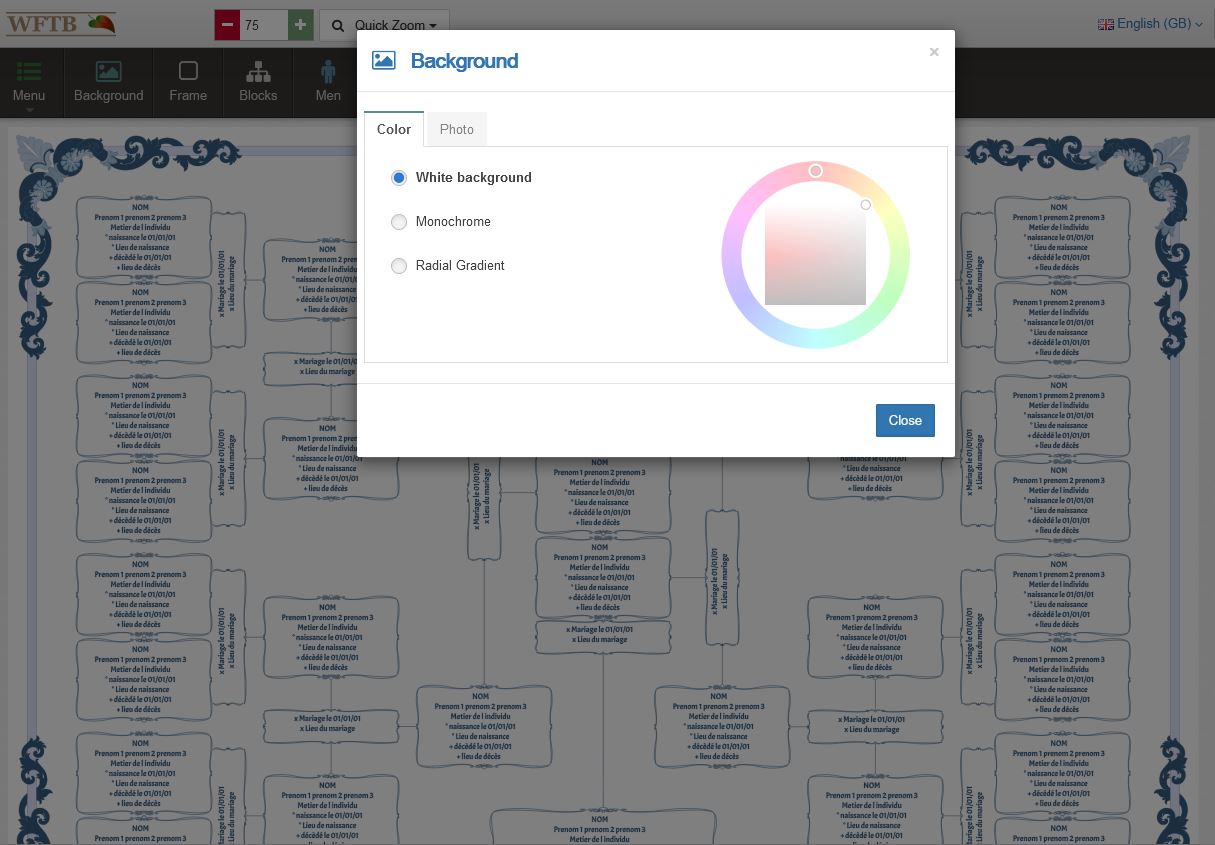 VIDEO : White background
In this video you will discover the following features :
White background
Monochrome background
Radial gradient background
Try now