Block Themes
WFTB

gives you the ability to one-click edit elements strong> of your family tree thanks to themes.
A basic setting is set by default when editing a template.
If you want to keep it, you don't have to do anything.
Themes are pre-registered for the blocks. They are accessible in the "Themes" menu then the "Blocks" tab.
Applying a theme is very fast. Just one click.
Themes apply instantly to the relevant elements.
Try now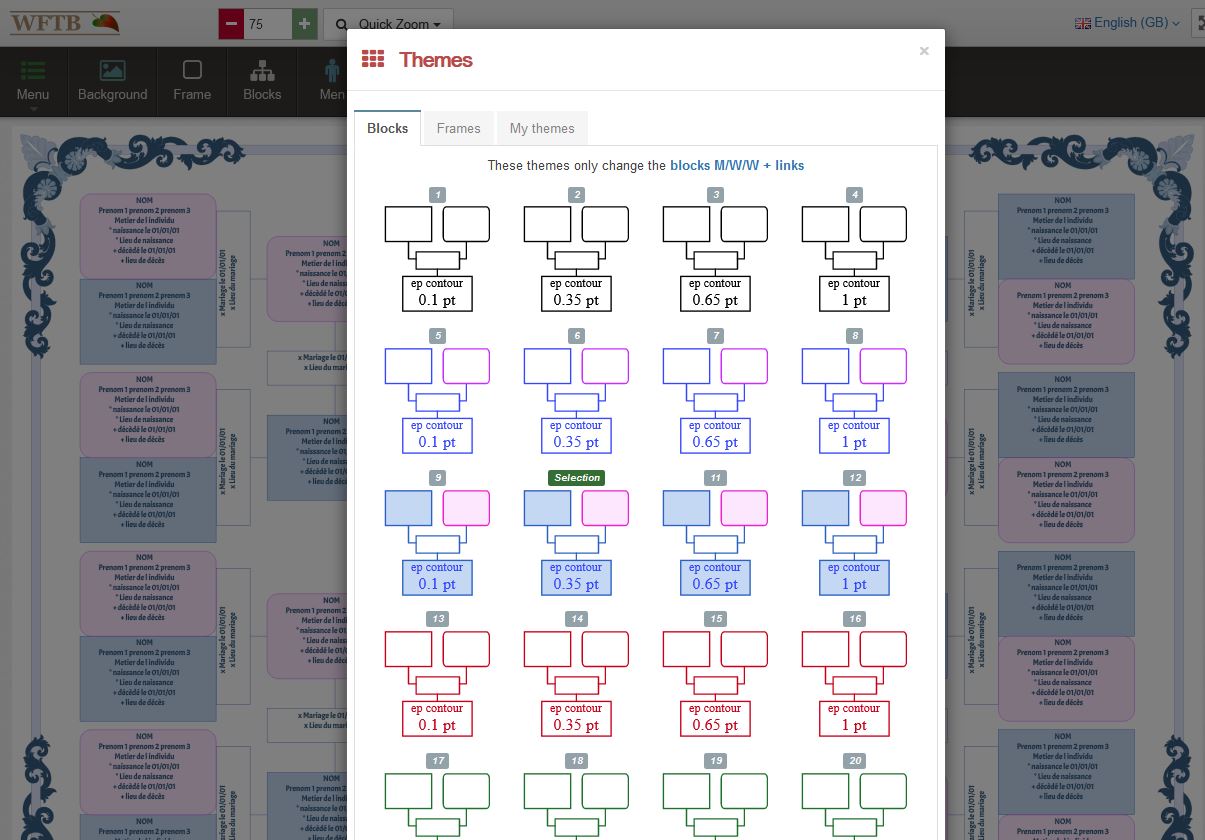 VIDEO: Themes
In this video you will discover the following features:
Block Themes
Frame Themes
My themes
Try now